The World's First Disposable Needle-Free Injector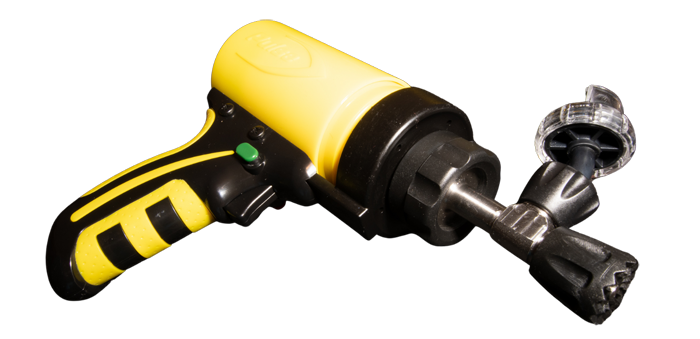 A New Model
The Pulse FX is the world's first disposable needle-free injection device for livestock.
The Pulse FX device is specifically designed to replicate the user experience of conventional disposable syringes.
The FX device is cost-equivalent to needles and syringes, so producers enjoy the benefits of needle-free (food safety, disease transmission, worker efficiency) with no increase in production costs. 
Pulse's Approach to the FX Line
Simplicity
Internal power unit – no separate pressure amplifier component and related connective hoses
Hassle-Free
Disposable, compatible with how many farms view conventional syringes
Labor Efficiency
Maintenance-free device that is simple to use, to ease producers' transition to needle-free
Farm Ready
Utilizes easily-accessible compressed air supply for device power source
Value
Cost-competitive with conventional syringes, with optimized biosecurity, labor and food safety
Safe and Easy to Use
Advanced ergonomics and worker safety features
Pulse's FX Device
Devices specifically for small pigs (processing-early nursery)
Fixed dose volumes, with devices ranging from 0.2 ml to 2.0 ml
No o-ring seals to change, no heavy batteries, no confusing electronics
Complex technology made remarkably simple to use
All-in-one pneumatic unit weighing less than 500 grams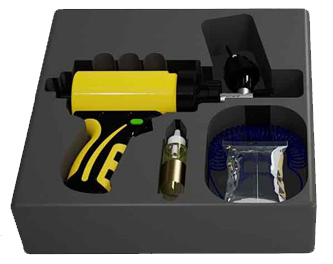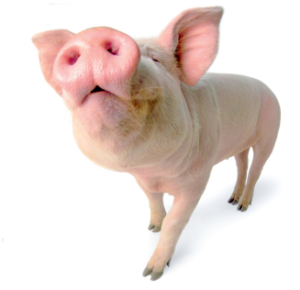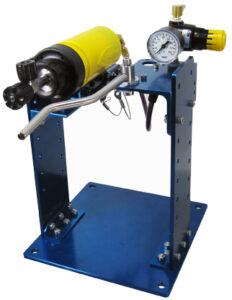 FX Hands-Free for Piglet Processing
– Labor Savings
– Precise Injection Placement
– Less Handling Stress
Questions? Contact us at 913.599.1590 or click here to contact us.
"The best machine is the one with the fewest parts."